Save the Date: DSI meets USZ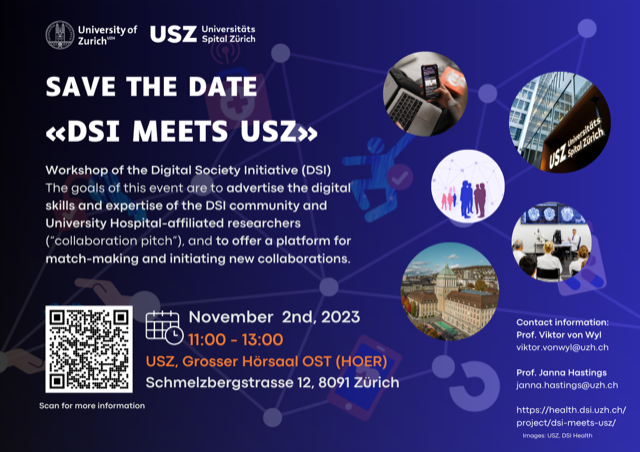 The DSI Health Community invites you to an event "DSI meets USZ" that will take place on November 2, 2023, afternoon 13:00 to 15:00, in PATH D 22,  at the University Hospital Zurich (Schmelzbergstrasse 12, 8091 Zurich).
The goals of this event are to advertise the digital skills and expertise of the DSI community and to offer a platform for match-making and collaboration with research from university hospitals.
Please register here to join us.