Creating an interactive geovisualisation of the spread of the Spanish Flu in Bern, 1918/1919
Description
Past pandemic experiences in Switzerland are not sufficiently present among the population. Science communication via interactive geovisualisation tools might be part of the solution.
The emergence of epidemics is a continued challenge for public health as illustrated by the current Covid-19 pandemic. Historical expertise makes health policy makers aware of potential risks and provides lessons learned from the past. However, in the case of Switzerland, valuable experiences from the past are not sufficiently accessible and present for and among researchers, policy makers, and the public. Within a larger project, we want to make these past pandemic experiences in Switzerland accessible again (digitisation of archival data), analyse them with modern epidemiological and geographical methods, and, among other things, make them accessible to a broad public using digital methods of scientific communication.
In the completed DSI Kick Start project presented here, the aim was to illustrate published data on the spatial-temporal spread of the Spanish flu in 1918 and 1919 in the canton of Bern at the municipality level using an interactive geovisualisation (R-Shiny tool). A first version can be found here.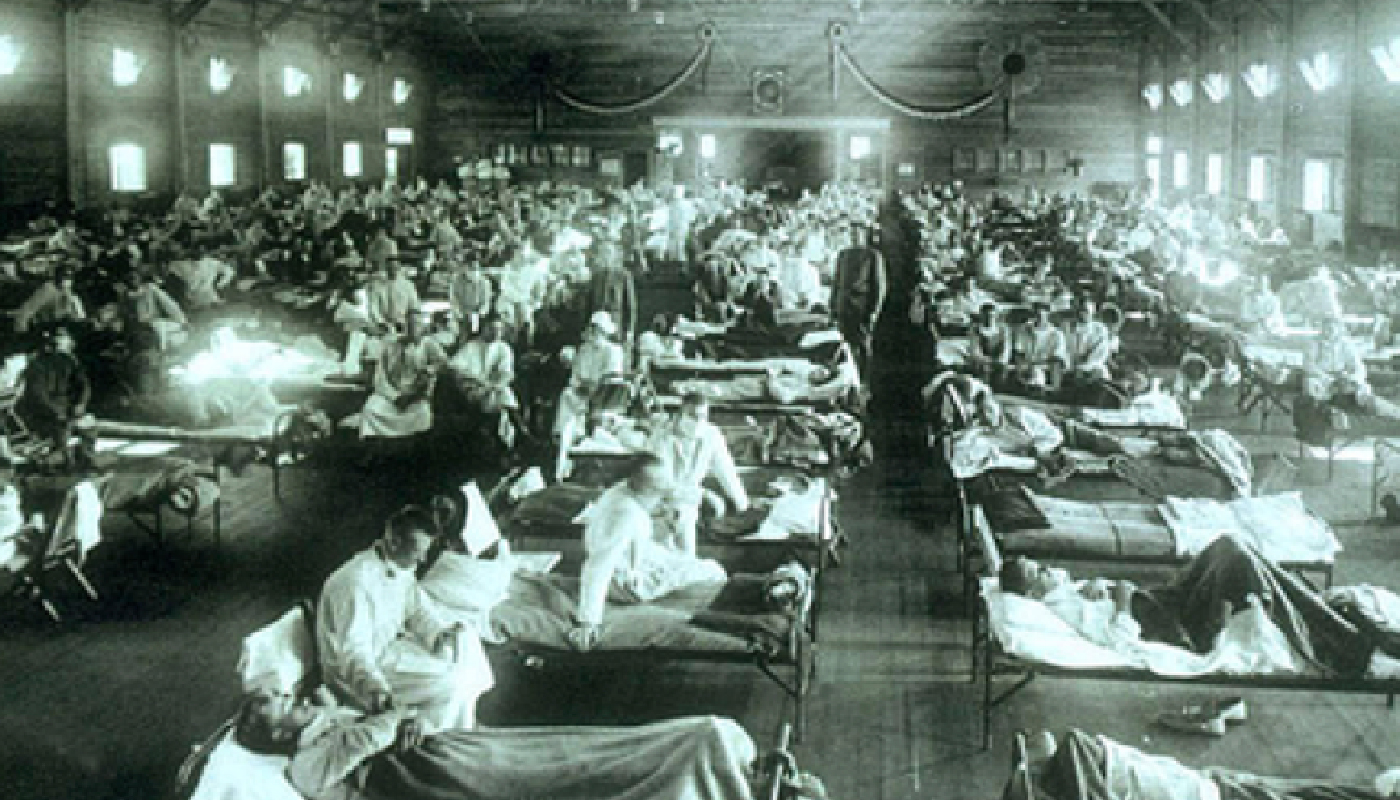 Emergence of epidemics
Geovisualisation Tool
Take a look of a first version of the interactive geovisualisation (RShiny).
The "Pandemic Memory Gap" in Switzerland and the urgency for increased science communication.
An Op-Ed on how science communication should help to make forgotten experiences with pandemics in Switzerland more present again among the population and the authorities.
Blog entry about a GIVA MSc thesis project
In 2020, a MSc Student at GIVA has written a blog entry about the challenges of realizing a master thesis project about a historic pandemic during an ongoing pandemic.